«BambooHUB provides nature-based and innovative solutions for sustainable development»
Bamboo is the most sustainable material on the planet thanks to its rapid growth (up to a meter per day) and enormous carbon sequestration capacity, superior to any other plant species. Its exceptional resistance, combined with flexibility, makes bamboo an excellent choice for any constructive use. Besides, every day arouses more interest among those who prefer nature-based solutions and value bamboo's unique beauty.
In BambooHUB, we firmly believe it is the material of the future. By promoting its use, we will contribute to improving our clients' quality of life and all citizens in general, creating healthier habitats for them.
Due to new treatment methods and the combination with engineering, more ambitious long-term projects are possible and large scale sustainable business, based on the circular economy.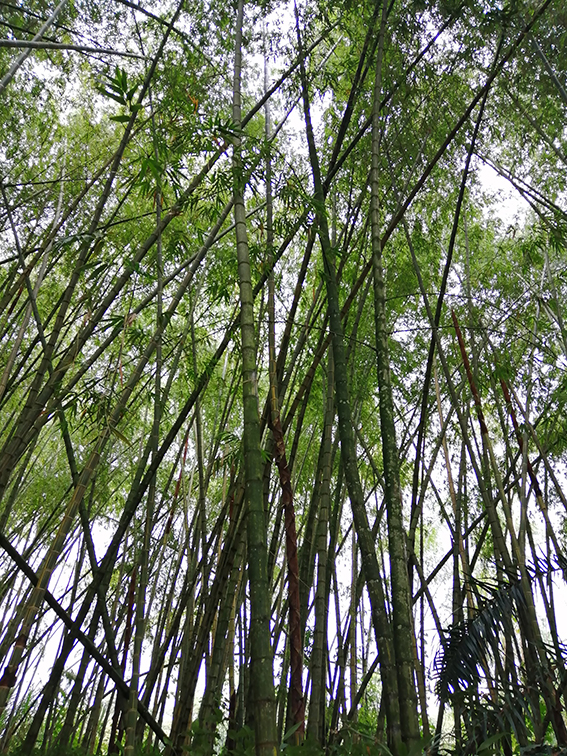 HOW CAN BAMBOO CONTRIBUTE TO CLIMATE CHANGE MITIGATION?
Bamboos have standard photosynthetic capacities, so their main advantage for mitigating climate change lies in their fast biomass generation and renewability. As bamboo can be harvested regularly, many durable products can be created, which store carbon over several years, in addition to the carbon stored in the plant itself.
On the other hand, bamboo can replace many materials with high carbon emissions, such as PVC, steel, and concrete, also reducing pressure on the use of forest timber resources. Indeed, bamboo products can have a low or even negative carbon footprint across their lifecycle.
In conclusion, bamboo is an outstanding tool to fight global climate change and contributes to the achievement of SDGs, Agenda 2030, and the Paris Agreement.
Based in Barcelona, BambooHUB is made up of an interdisciplinary group of professionals, dedicated to promoting the use of bamboo in all its forms, as a strategic tool for climate change mitigation.
We work as a network and provide our services around the world:
Architectural and interior design, temporary structures, furniture and retail
Consultancy for architects, engineers, and organizations, interested in using bamboo in their projects
Advisory for implementation, maintenance or use of bamboo crops
Advisory for development of industrialized bamboo products 
Teaching at different universities or other educational institutions, as well as thesis advisement 
Workshops, that include theory about bamboo as construction material and practical training 
Collaboration in academic research
Founder & Creative Director
GRETA TRESSERRA is an architect who graduated from Universitat Politècnica de Catalunya (UPC) and specialized in sustainable development. She was born in Barcelona, but her curiosity to learn the best practices in sustainable habitat design led her to start an international career path in 2007, highlighting her stays in diverse places as Germany, Kenya, and Colombia.
Hand in hand with the German Cooperation Agency (GIZ), she began in 2011 using bamboo as a construction material. Since then, she has been promoting worldwide its use in all forms, both through built projects and from the academy.
Guest professor at Technische Universität-TU (Berlin), Universidad Javeriana, (Cali), Kunstuniversität (Linz), Universitat Politècnica de Catalunya-UPC, and La Salle (Barcelona); and collaborator with Form Finding Lab's research team at Princeton University (USA). Great disseminator through conferences, and publications.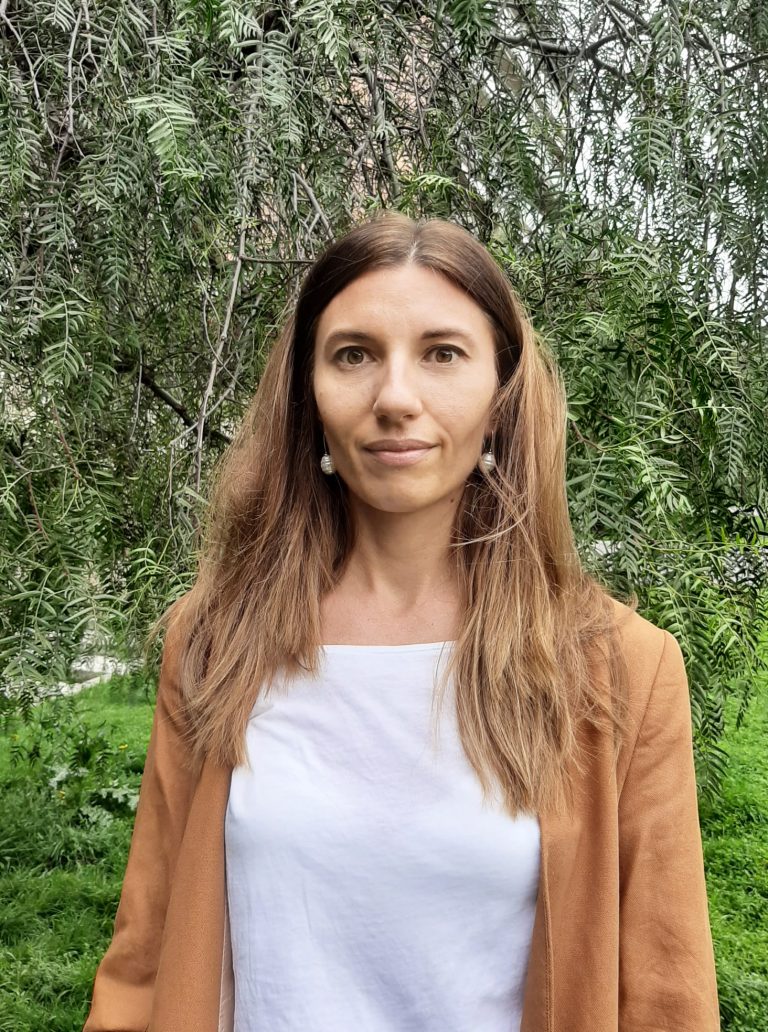 Design & Construction Team 
Laura Torelló, architect (ES) · Reihaneh Mozaffari, architect (CAN/IRN) · David Schnuppern, artist (AUS) · Tim Michiels, structural engineer (BEL) · Ricardo Santacruz, architect (COL) · Gemma Milà, architect (ES) · Edwin Escobar, engineer (COL) · Karol V. Tutasaura, landscape architect (COL) · Lu Lu, structural engineer (CH) · Russell Archer,  engineer (USA) · Fatima Martín, architect (ES) · Yessica Morales, architect (VEN) · José Antonio Solano, carpenter (COL) · Miren Azcona, architect (ES) · Mohit Janekunte, student (IND) Marcel Sentís, carpenter (ES) · Lorenzo Salinas, architect (PE) · Luisa Possobom, architect (BR)